Product Introduction
High strength grinding mill machine is suitable for the processing of more than 280 kinds of materials. Such as barite, limestone, ceramics, slag, which Mohs hardness is no more than 9.3, humidity is less than 6%. Suitable for non-flammable and explosive mines, metallurgy, chemical industry, building materials, and other industries.
The particle size of finished products can be adjusted in the range of 80-425 mesh (the finest 1000 mesh). Through the special device added in the machine, it can produce 30-80 mesh coarse powder.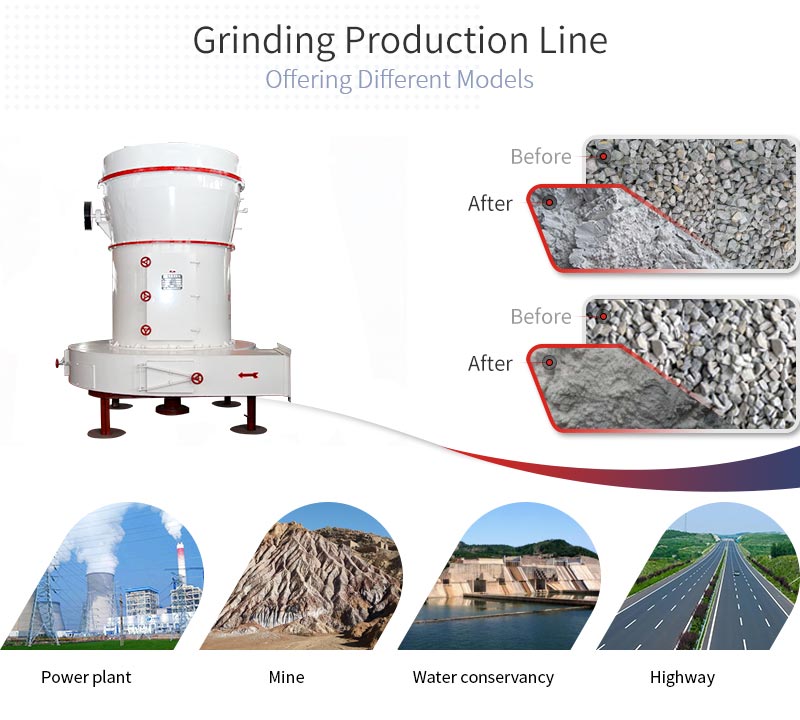 High Strength Grinding Mill Features:
1. Uniform fineness of the finished powder, 99% screening rate, which is difficult for other milling equipment.

2. The transmission device adopts sealed gearbox and pulley, which makes the transmission smooth and the operation reliable

3. The important parts are made of high-quality steel, and the wear-resistant parts are made of high-performance wear-resistant materials.

4. The high-strength grinding adopts a three-dimensional structure, which has a small area and a strong set of integrity. It is a self-contained production system from block to finished powder.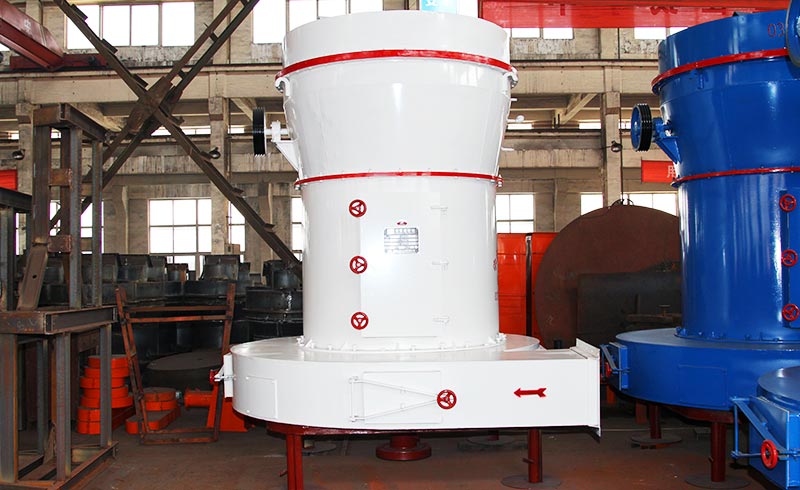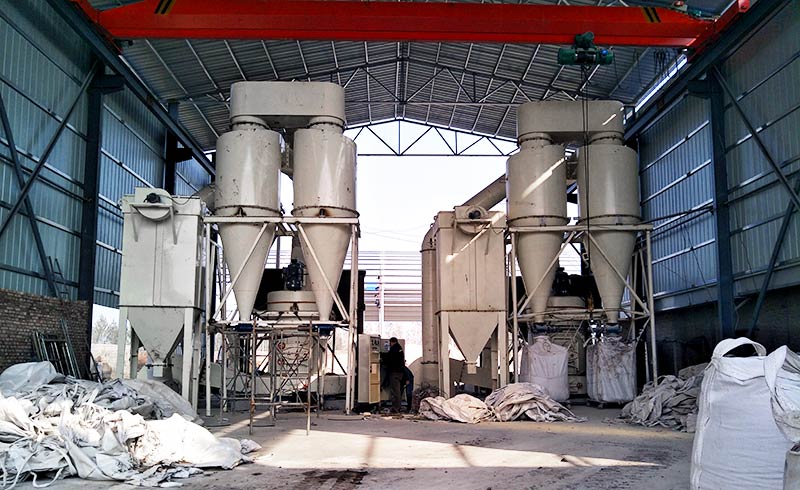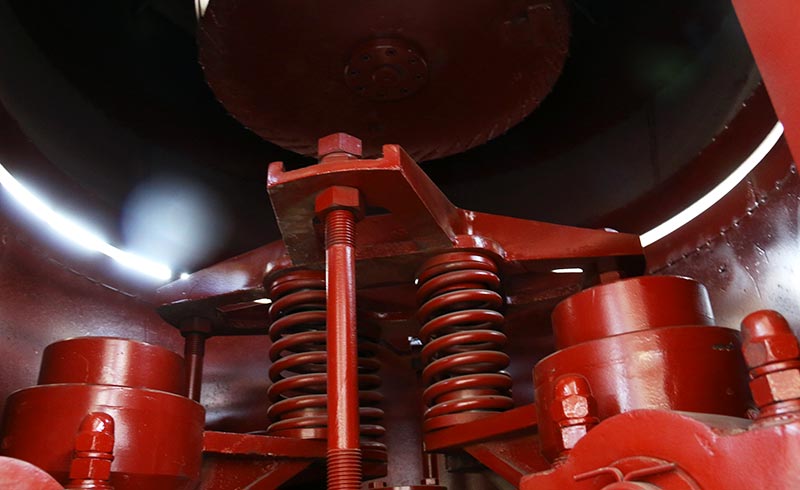 Product
image
presentation
Working Process
In the main machine of high strength grinding, the suspension frame of grinding roller is tightened with the spring of 1000-1500kg pressure. After starting work, the grinding roller rotates around the main shaft, and under the action of high-pressure spring and centrifugal force, it rolls close to the grinding ring. When the grinding material enters the grinding chamber, it is scooped up by a shovel knife and sent to the grinding roller and ring for rolling. After rolling, the powder is brought into the analytical machine with the circulating wind of the blower. The Qualified fine powder flows into the cyclone powder collector with the air, which is the finished product, large granular materials fall back to be reground.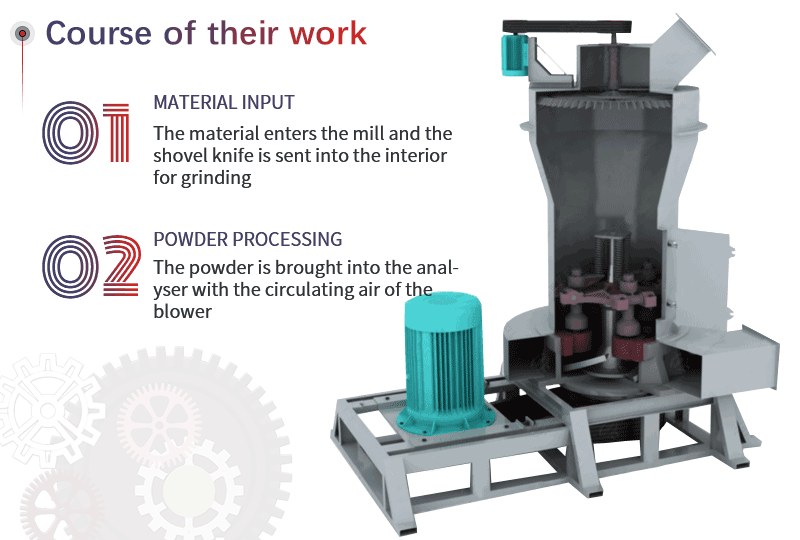 Internal Composition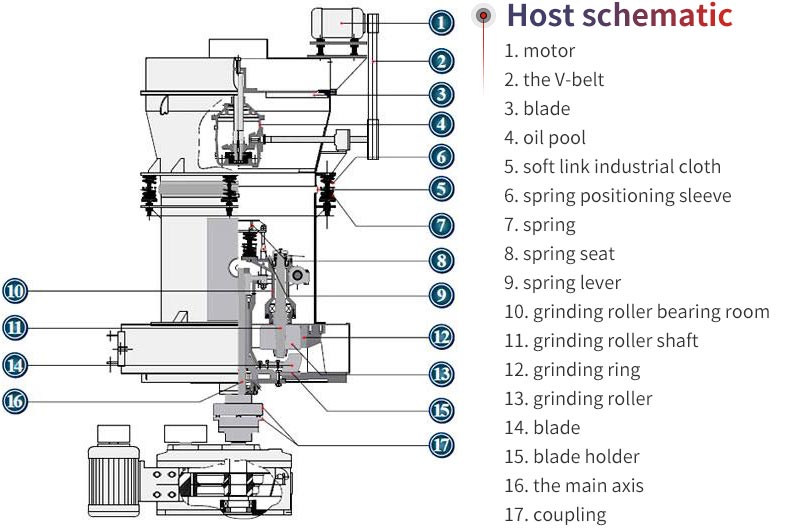 Our customers come from all over the world. If you are interested in our products, you can contact us immediately! Or send an email at info@hxjq.com

Stable and Reliable Operation
High Pass Rate
Durable Quick-wear Parts
Small Occupation Area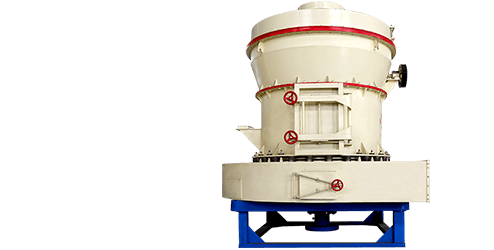 Stable and Reliable Operation
High Pass Rate
Durable Quick-wear Parts
Small Occupation Area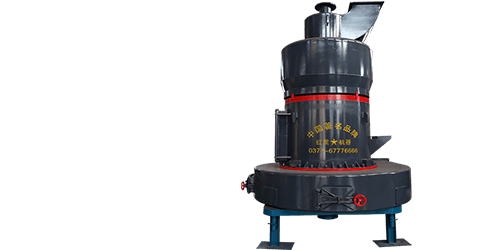 SOLUTION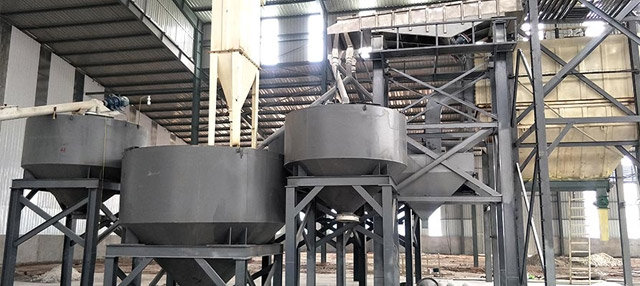 The development of the powder grinding production line is based on the actual situation of the user for many years, absorbing the latest grinding technology and concepts at home and abroad, according to the development of the grinding machine industry. Developed new products with internationally lea
MORE +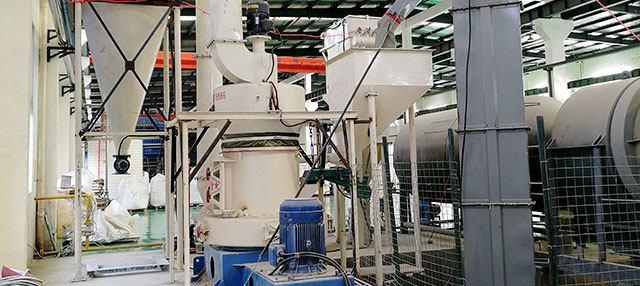 The whole gypsum grinding production line equipped with advanced equipment, mature technological process and high yield, which designed by Hongxing machinery. The experts of Hongxing machinery will personally arrive at the site for installation, commissioning, the after-sales service is considerate.
MORE +