Product Introduction
VSI Sand Maker is an advanced equipment, mainly used in construction, highway, railway, concrete and other industries, usually composed of jaw crusher, impact crusher, sand washing machine, vibrating screen, conveyor and other equipment, which plays an important role in improving the grade of finished stone.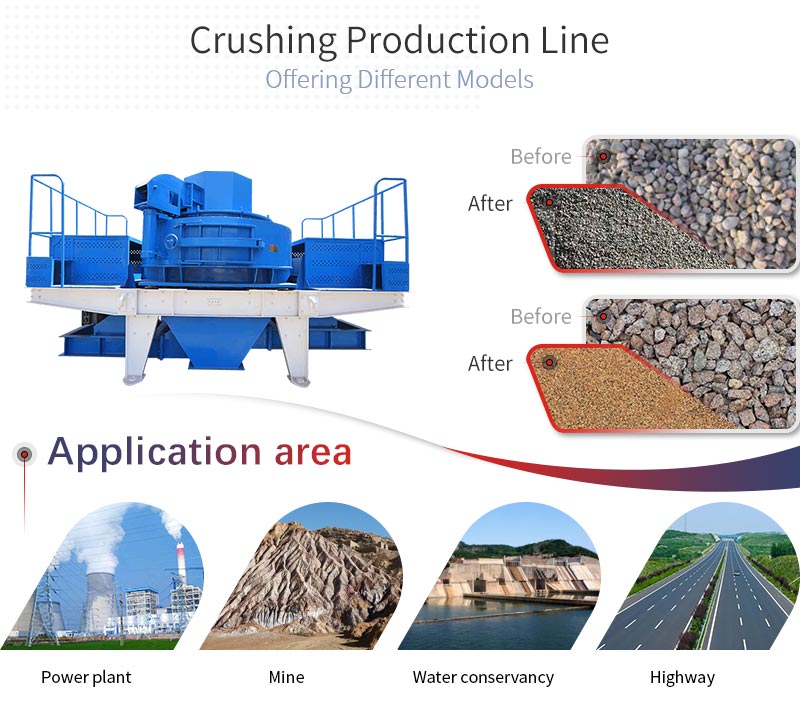 VSI Sand Maker Features:
Product granularity can be flexibly controlled to meet the requirements of different processing plants for material size and shape.

VSI crusher equipped with the dust collector and silencer, which can eliminate the generated dust and noise, create a beautiful working environment for the processing plant.

Deep chamber rotating design; high throughput, production increases by more than 20%.

The unique design of the hydraulic opening device simplifies the replacement process of the accessories, which ensures the safe and stable operation of the equipment.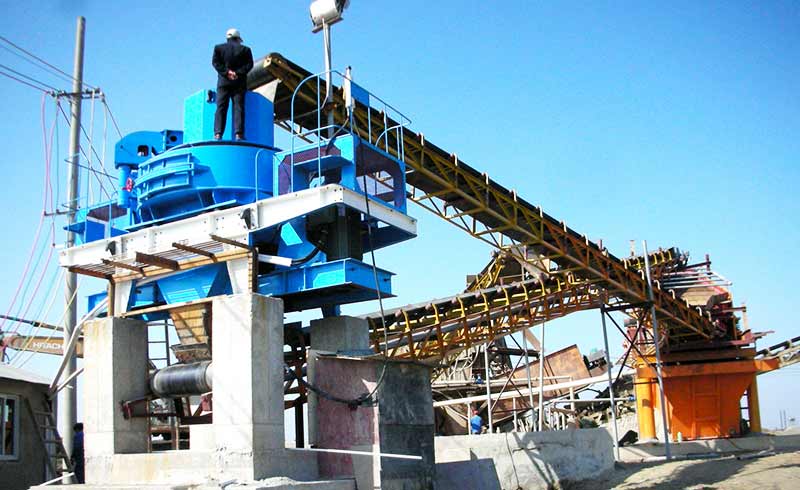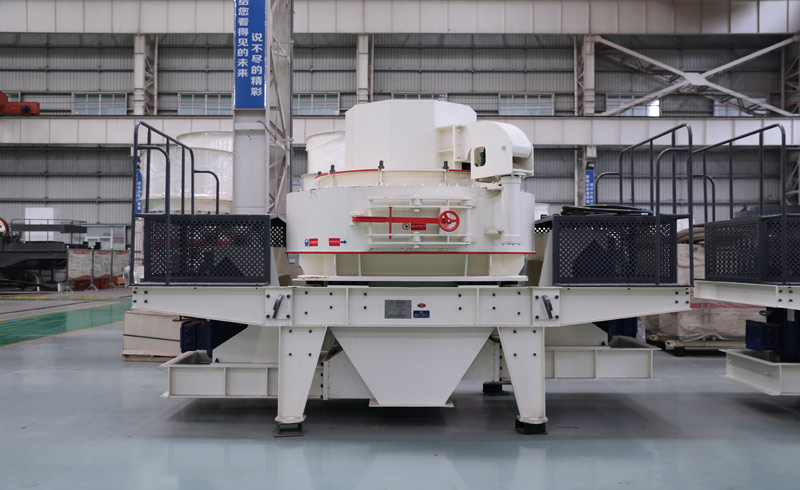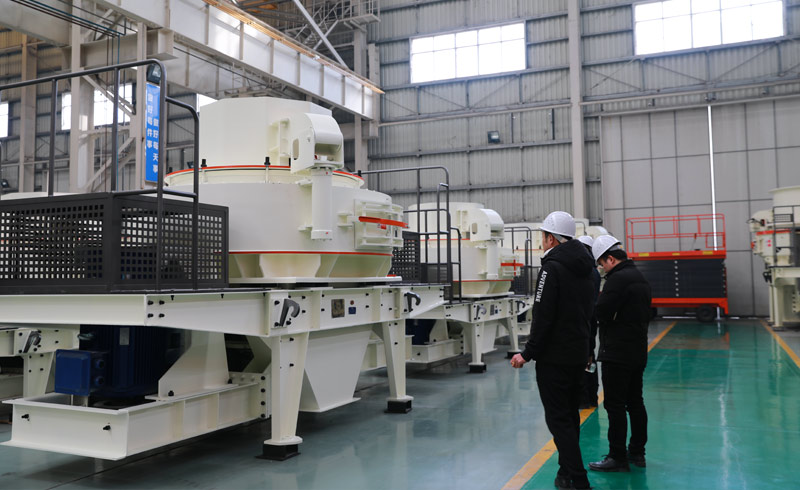 Product
image
presentation
After-sale Service
Hongxing adheres to the service concept of creating value for clients and satisfying clients' needs, with high speed, advanced techniques, and sincere attitude.
Service Concept: Creating value for clients; satisfying clients' needs.
Service Target: Beyond clients' expectation; beyond industry standards.
Service Strategy: To lower the clients' cost by the standard, diverse, and beneficial service, to increase Hongxing's competitiveness in brand and service.
Service Guarantee: 24h online technical people for you; if the fault hasn't been disposed of completely, our service engineer can't leave the actual site until we get the client's permission.
Technical data
Model
HXVSI-7611
HXVSI-8518
HXVSI-9526
HXVSI-1140
HXVSI-1145
HXVSI-1150
Capacity
(t/h)
Feed both
at center
and sides
120-180
200-260
300-380
450-520
500-610
520-650
Feed at
center
60-90
100-130
150-190
225-260
245-355
255-365
Max.feeding
size(mm)
Soft
material
35
40
45
50
50
50
Hard
material
30
35
40
40
45
45
Rotation
speed
(r/min)
1700-1890
1520-1690
1360-1510
1180-1310
1150-1300
1150-1300
Double Motor
power(kw)
4P 110
4P 180
4P 264
4P 400
4P 400
4P 500
Overall dimension
(L×W×H)(mm)
3700×2150×2100
4140×2280×2425
4560×2447×2778
5100×2700×3300
5500×2700×3300
5500×2700×3300
Power supply
380V 50HZ
Lubrication
station
Double
motor
power of
oil pump
2×0.31Kw
Safety
assuance
Double oil pumps assure enough oil supply:automatic
switch off with no oil stream or pressure,water cooling
in summer,motor heating stare-up in winter.
Overall
dimension
(L×W×H)
(mm)
820×520×1270
Power of oil
tank heater
2KW
Model
Capacity
(t/h)
Feed both
at center
and sides
Feed at
center
HXVSI-7611
120-180
60-90
HXVSI-8518
200-260
100-130
HXVSI-9526
300-380
150-190
HXVSI-1140
450-520
225-260
HXVSI-1145
500-610
245-355
HXVSI-1150
520-650
255-365
For customization, please contact us.

Final Products in Nice Particle Shape
High output
Final Products with High Fineness
Durable and efficient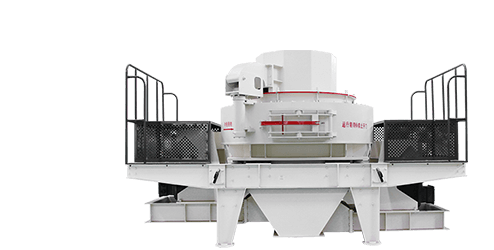 High Pass Rate
Low Production Cost
Alternative Lubrication Methods
High Output