So Many Crusher Equipment, There Is Always One for Your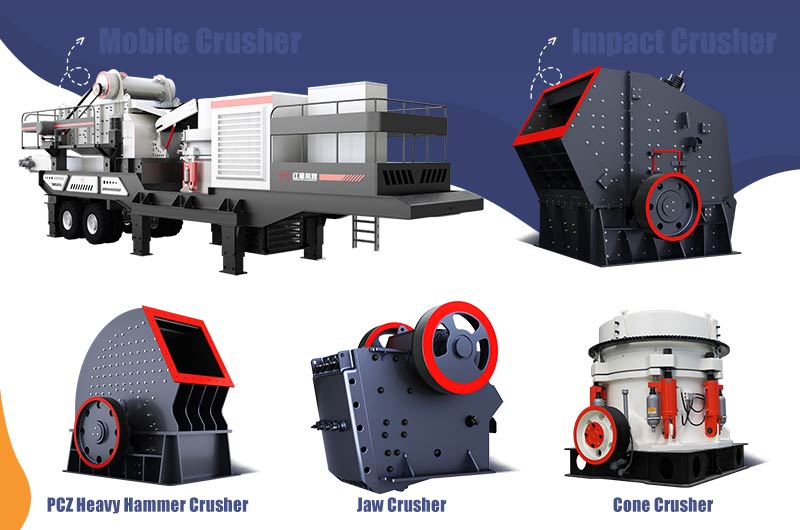 In recent years, The development of mining machinery industry is in full swing. As the core equipment in large-scale mechanical equipment, the market demand of crusher machine is continuously increasing. However, there are kind of crushing ways, so the corresponding crusher is also a wide variety. In order to select a crusher suitable for its own project, it is necessary to comprehensively analyze the nature of materials, discharging size, production capacity and other points.
In the market, users usually choose jaw crusher, cone crusher, impact crusher and hammer crusher. However, mobile crusher is the high praised equipment. Mobile crusher is a combined type of equipment, which is strong in set, portable in moving, and easy to use, so it has been sold well since its launch.
The advantages of the above mentioned crushers are clear. The following is a detailed introduction:
1. Jaw Crusher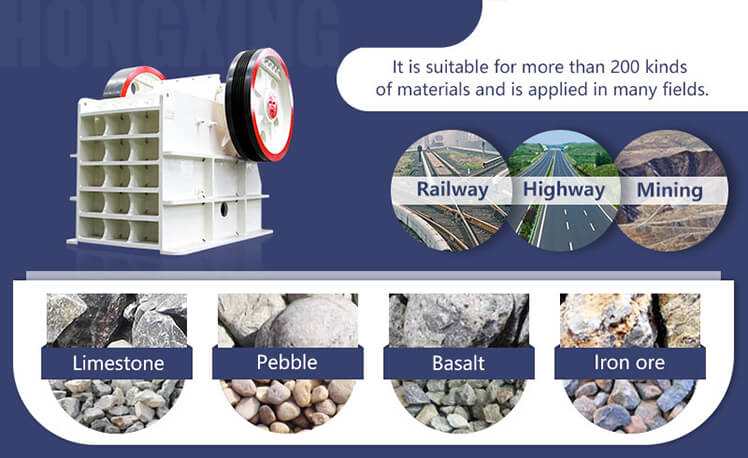 Jaw crusher is suitable for coarse crushing the majority of materials, such as river pebble, iron ore, quartz stone, etc. The crushing ratio is relatively big. It has received the majority of users' love, because of simple structure, durable and easy-to-replace wearing parts, and cost effective.
2. Cone Crusher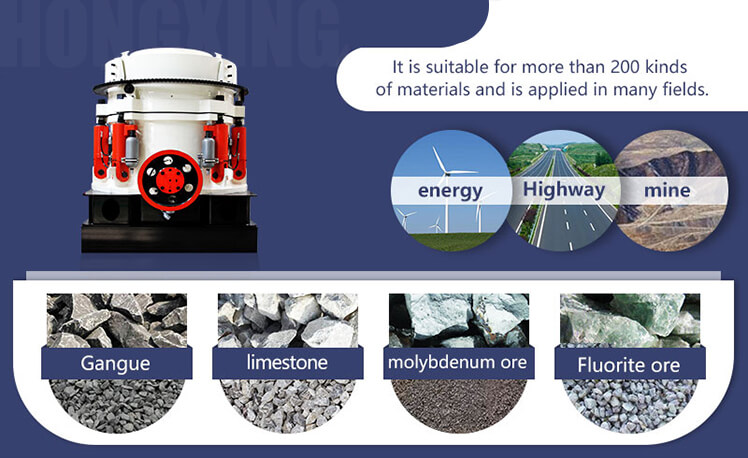 Cone crusher is applied to the materials of medium and above medium hardness, such as granite, bluestone, and so on. Generally, it is used to crush fine-grain grade materials, and it can be applied to secondary crushing process. Cone crusher has single cylinder cone crusher, hydraulic cone crusher, compound cone crusher and other models. Users can choose a suitable type according to their demand.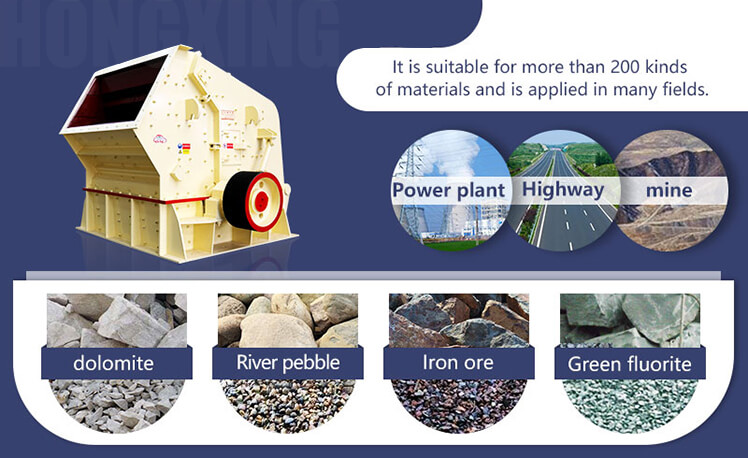 Cone crusher is generally used to crush relatively fine materials. Because the crushed material is cubic-shaped particles, there is no tension and crack, the discharge granularity is good, and the price is cheaper than cone crusher, so it is more used for secondary crushing.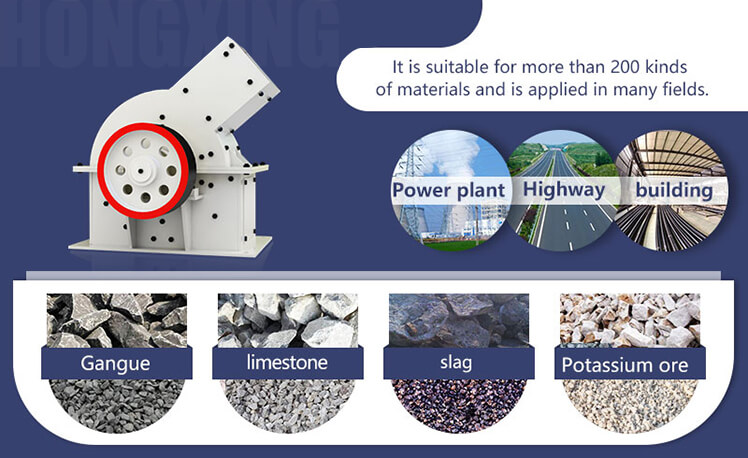 The feature of hammer crusher is one-time molding, without primary and secondary crushing. It is often used to crusher medium hard below, high crushing efficiency, energy saving and environmental friendly.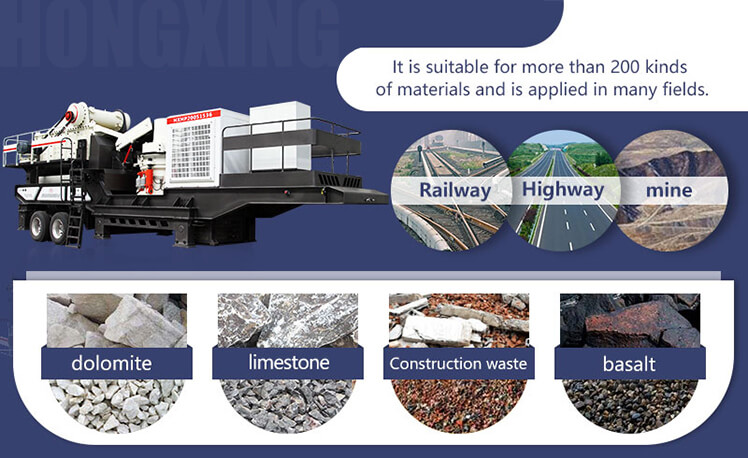 Mobile crushers are high-volume machines on the market, widely used in kinds of construction waste, complete sets of equipment, reasonable combination, not subject to site restrictions. Whether it's tire type or crawler type, and whether it is a flat road or a rugged mountain road, the mobile crusher can work freely, which saves costs, shortens the cycle, can be quickly put into use, and helps users get the benefits as soon as possible. Moreover, the new mobile crusher can prejudge equipment failures to avoid accidents.
There are many kinds of crusher machines, and each kind of crusher has different specification according to the different feeding size and output need. Users can consult in detail according to the needs of their own production lines and the degree of material to be crushed.
The competition in the crusher industry is also very fierce. When choosing the right equipment, we must also consider after-sales service. Hongxing Machinery has been doing very well at this point, serving the user from every angle, ensuring that every link is perfect. At the same time, Hongixng can design and formulate according to the specific requirements of users, to meet customer needs in all aspects.