The Advantages and Description of Bucket Elevator:
This elevator has the advantages of big conveying amount, high elevating height, stable and reliable operation and long service. Its main performance and parameters conform to the JB3926----85 Vertical Bucket Elevator (this standard equivalently refers to international stand and foreign advanced standard), and the hauling round-link chain conforms to the MT36----80 Mine High Strength Round-link Chain.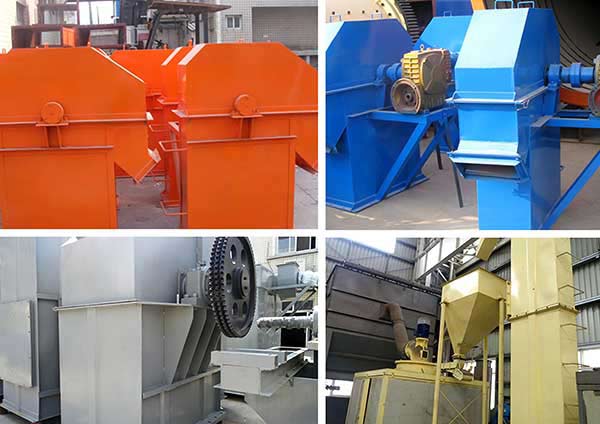 The Handling Materials of Bucket Elevator:
This elevator is suitable for elevating powdery, granulate and small-sized non-corrosive materials such as coal, cement, stone, sand, clay and ore. Since the hauling device of the bucket elevator is circuit chain, it is allowed to elevate the materials with relatively high temperature.