The Handling Materials and Application of Spiral Chute:
This equipment is suitable for separating non-ferrous metals, rare metals and non-metal ores whose granularity is 0.3--0.02 mm such as iron ore, ilmenite, chromite, pyrite, zircon, rutile, monazite, tungsten, tin, tantalum and niobium ore. It is the ideal equipment for mining and ore beneficiation and especially for the mining of sand ore in the coast, riverside, beach and brook.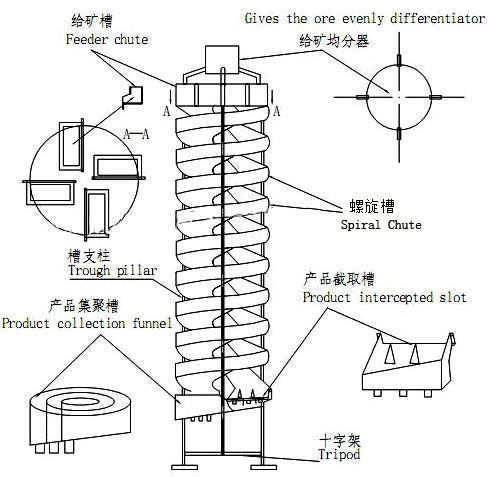 The Advantages and Benefits of Spiral Chute:
This machine has the advantages of stable separation, easy control; big allowed change ranges of the ore density, high concentration ratio, high recovery, small coverage size, low water consumption, simple structure, no need for power, big processing capacity, easy installation, convenient operation and small investment and high return.