!–-[if lt IE 8]> <![endif]–->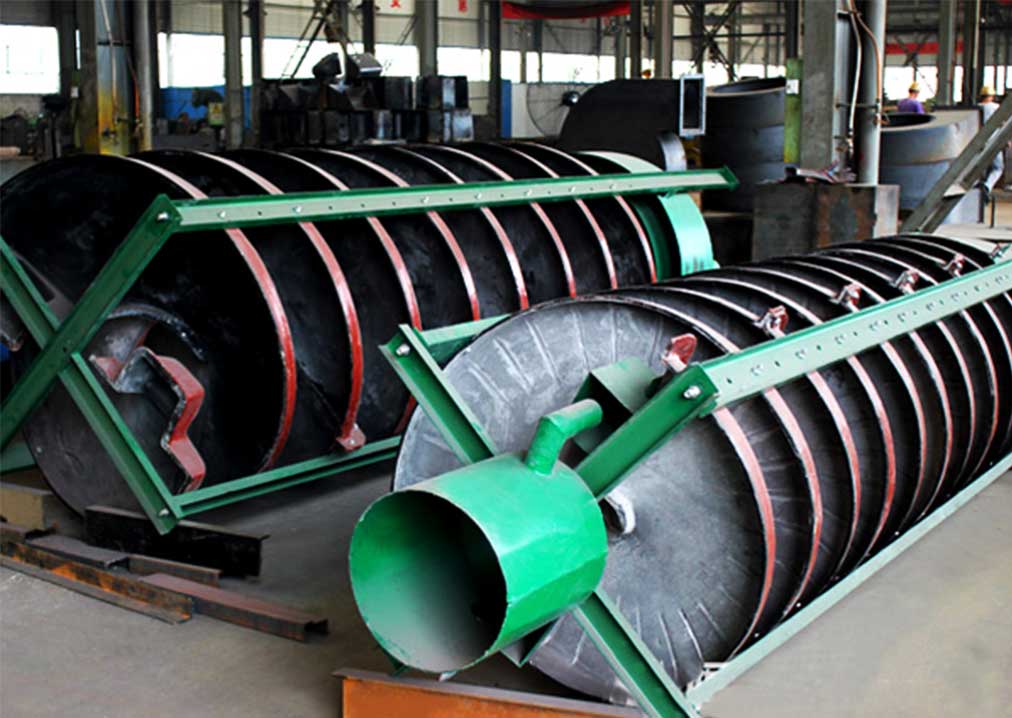 Spiral Chute
Processing Ability: 2-40t/h
Feeding Size:

0.03-1mm

Spiral Rotation Speed:

3.2-30 r/min
Applicable Materials: copper ore, zinc ore, aluminum ore, pyrrhotite, hematite, limonite, pyrite, ilmenite, tungsten ore, molybdenum ore, gold ore, iron ore, etc.
The Handling Materials and Application of Spiral Chute:
This equipment is suitable for separating non-ferrous metals, rare metals and non-metal ores whose granularity is 0.3--0.02 mm such as iron ore, ilmenite, chromite, pyrite, zircon, rutile, monazite, tungsten, tin, tantalum and niobium ore. It is the ideal equipment for mining and ore beneficiation and especially for the mining of sand ore in the coast, riverside, beach and brook.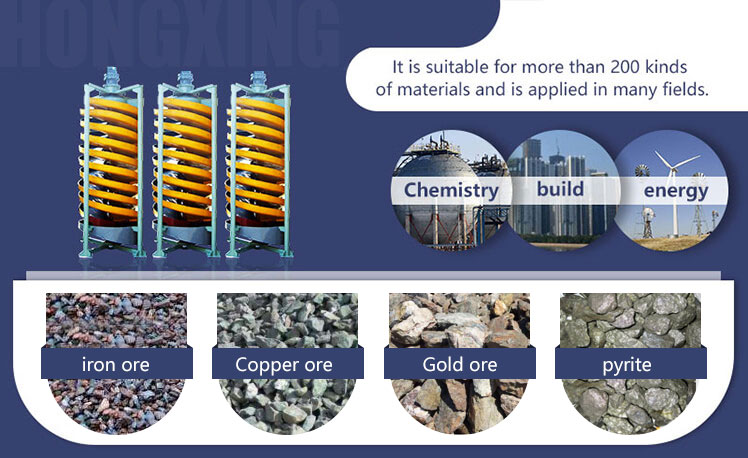 Advantages of Spiral Chute
This product has the features of reasonable structure, simple installation, small floor space, simple and easy operation, stable separation, clear classification, big processing capacity, high efficiency, high dressing and concentration ratio, high recovery and reliable operation, and in addition, it has light weight and low noise, and is damp-proof, rust-proof and corrosion resisting and well-adapted to the ore feeding amount, and the fluctuation of the density, granularity and taste of the minerals.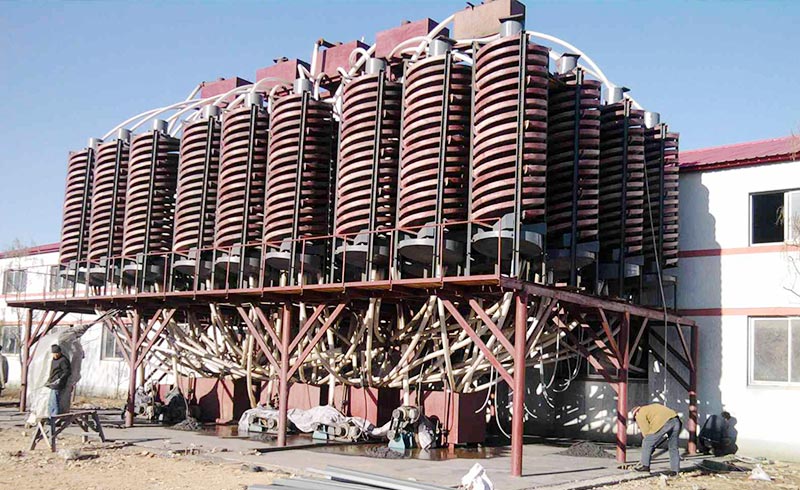 Why Choose Our Products
Hongxing is engaged in the research and development and manufacture of mining equipment, including crushing and screening equipment and industrial powder grinding equipment. Our products are sold to several countries and regions such as Eastern Europe, Middle East, Africa, South Asia and Southeast Asia.
As a professional mining machinery manufacturer, we promise customers 100% ex-factory price, free testing machine; provide solutions for customers, provide suitable products according to customer needs; perfect after-sales service, on-site inspection, expert after-sales service.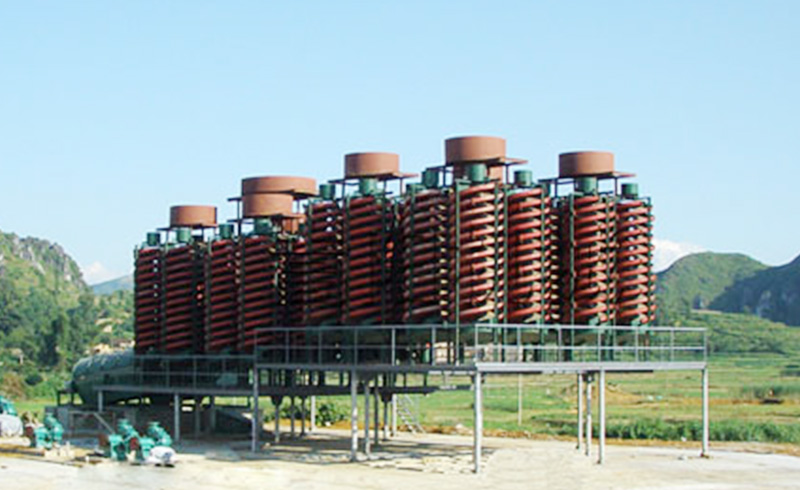 Price List of Spiral Separator:
Regarding the price of the product, we have a more detailed price list here. However, information about the project is required because the prices of the different product models are different. Please feel free to fill out the form below, or you can send us a message (info@hxjq.com) and we will send you the latest price within 24 hours. In addition, you can click on the online chat on the right to get a quote online.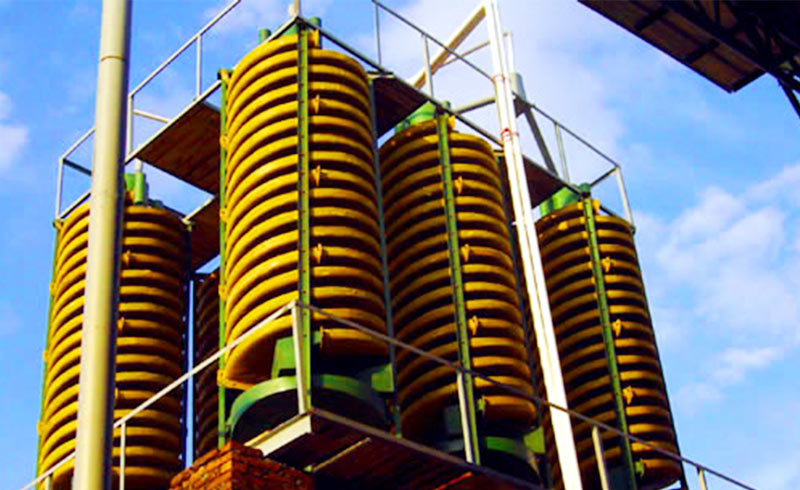 Technical data

Model
Processing
capacity
(t/h)
DL2000
15-40
DL1500
8-16
LL1200
4-6
LL900
2-3
Quick Way To Get Price
Tell us your need such as capacity, materials, input and output size,we send the quote to you asap
Complete the form or email us (info@hxjq.com) , we will reply to you within 24 hours.
Better to try now / Waiting For Your Inquiry
Contact Us
To Build Product Quality, to Enhance Service Credibility.
CONTACT US
Tel:86-0371-67833161
Office Add:No.8, Tanxiang Road, Zhengzhou, Henan, China.
E-mail:info@hxjq.com
QUICK LINKS
Privacy Guarantee

Hi,may I help you with products, price, etc?