The Handling Materials and Application of Stone Crushing Plant
Stone crushing plant is widely used in mining, smelting, building materials, roads, railways, water conservancy and chemical industry, and many other industries. The stone crusher is suitable for crushing and shaping of stone materials with different hardness, be widely used in a variety of minerals, cement, refractories, aluminum, diamond sand, glass raw materials, mechanism building sand, stone and a variety of metallurgical slag, especially to the hard and wear-resistant materials, such as silicon carbide, diamond sand, sintered bauxite, higher efficiency than other types of crusher.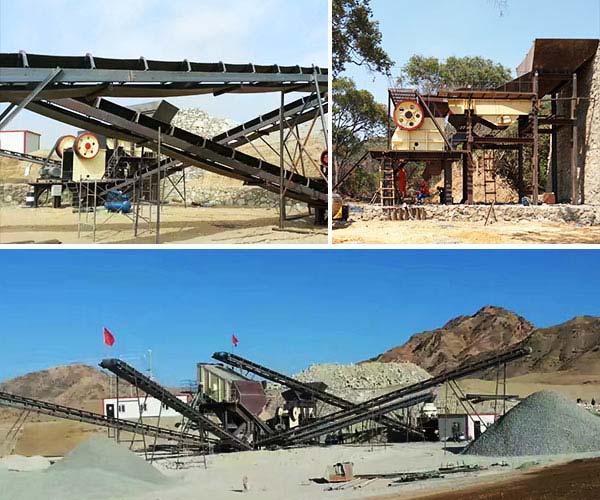 The Excellent Performance Characteristics of Stone Crushing Plant:
1. Large crushing ratio, high efficiency, high yield, durable and low cost;
2. Rational construction, reliable operation, easy maintenance and have international certification;
3. Uniform particle size, and a variety of crushing cavity to adapt to a wide range of product size;
4. No key connection, convenient maintenance, economical and reliable
5. Compact structure, strong rigidity of machine.